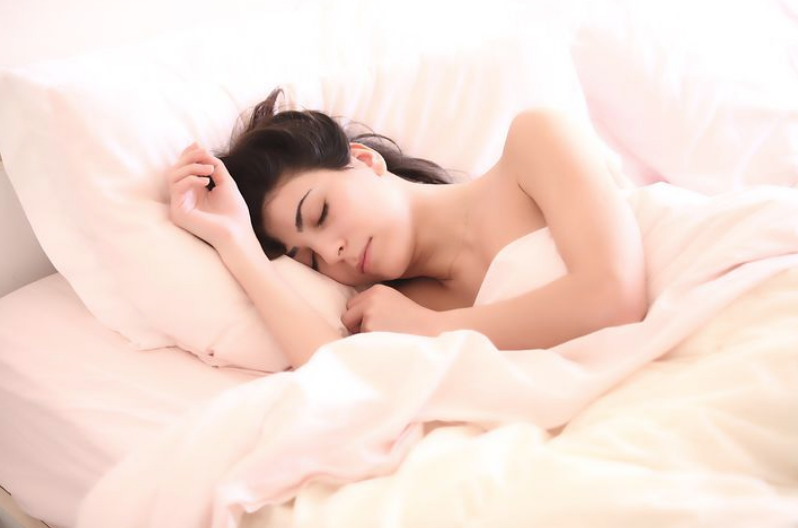 Sleep is key to improved beauty, a healthy mind and a healthy body. Therefore, it's crucial to make sure you're taking the time to prepare for a good night's sleep before crawling into bed every night. To help you get the best sleep possible, her are some suggestions to add to your nightly routine.
Use aromatherapy
The following essential oils such as lavender, Sandalwood, Geranium and Bergamot can help tremendously. Research has shown that some essential oils can calm and relax the mind while uplifting the body. A blend of essential oils puts the body in a relaxed state of mind and lowers stress levels and heart rate to make it easier to fall asleep. Try spraying a little of an organic essential oil blend on your pillow before bed to get more restful sleep.
Turn off electronics at least 1 hour before bed time
Turn off the technology, especially in the sanctity of your bedroom. Have a transition period of at least one hour of technology-free time before you go into your bedroom for sleep. Make where you sleep an electronic-free zone. A TV in your bedroom has a negative effect on sleep quality. Instead meditate or choose a relaxing book to read.
Wear cotton and put cotton sheets on your bed
Waking up hot in the middle of the night overheated can interrupt healthy sleep patterns. Cotton sheets are breathable and help to keep your temperatures low throughout your sleep.
Moisturize your skin
Hydration is key to healthy skin, especially in a dry bedroom environment. Make sure to moisturize your entire body to avoid dry, flaky, or rough skin. Before bedtime is a good time to do it, allowing the lotion to be absorbed into your skin while you sleep.
Journal
Stress and racing thoughts are a common sleep disruption and cause a lot of different health and beauty issues. Try to clear your mind and relax before getting into bed. Journaling can be another form of self-care to organize your thoughts. Putting down your worries and to-do lists can be a therapeutic way to de-stress and get a good night sleep.